5 of our Favorites for Cinco de Mayo
🎉 💃🏼 🌶 🌵 This Saturday is Cinco de Mayo!
🍹 🌮 Check out our 5 favorite spots for this weekend!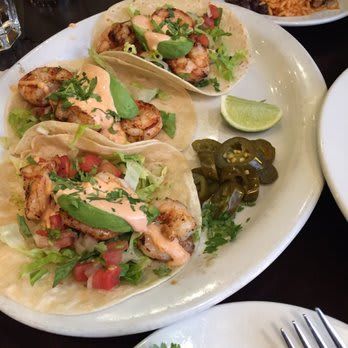 It's Time for our Annual CINCO DE MAYO PARTY! With 3 Days of Celebration! Taco Bars- Drink Special-Corona Girls- and Live Party Dance Music!
---

The month of May is here and what better way to celebrate than Cadillac Margaritas and Happy Hour Ceviche for the entire month at both of our restaurants!
---

From rustic wood fired Carne Asada to authentic slow braised Rancho Barbacoa, every plate takes you back to the wild abundance of Alta California.
---

We feature a full menu of mouthwatering Mexican specialties, all prepared with the freshest ingredients available and from family recipes.
---

To match our food, our bar, which boasts over 1200 bottles, 25 signature recipes and fresh fruit mixers, squeezed daily at the restaurant.
---
Read More: