8 Tasty Restaurants in Walnut Creek
Here are a few amazing dining establishments that we've handpicked just for you. Bon appétit!
120 Broadway Ln.
"Healthy living starts at our table. You now have a place to truly enjoy eating uniquely delicious dishes that help you on your quest to live well. That's the refreshing difference of True Food Kitchen."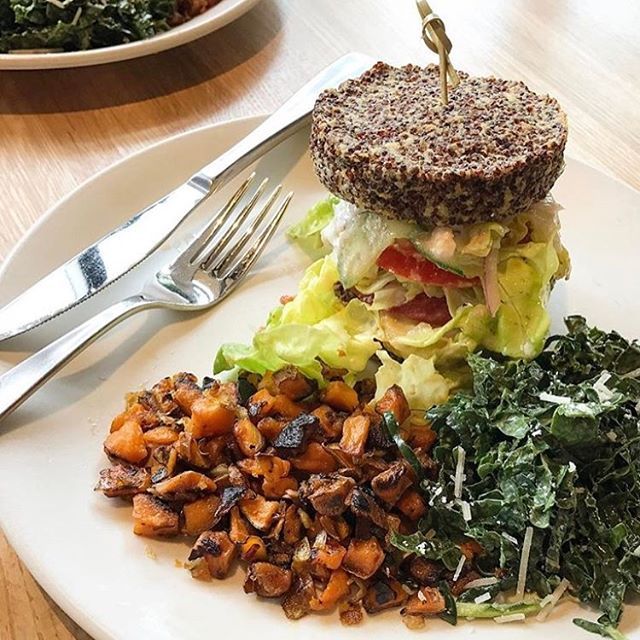 7001 Sunne Ln.
"Imagine walking into an energetic outdoor produce market in Lima, Peru. Visualize the panoply of brightly colored vegetables, the gleaming array of freshly caught seafood, and the succulent aromas of the region's renowned rotisserie chicken. Such a place was the inspiration behind Parada, a restaurant that brings the flavors Peru to Walnut Creek."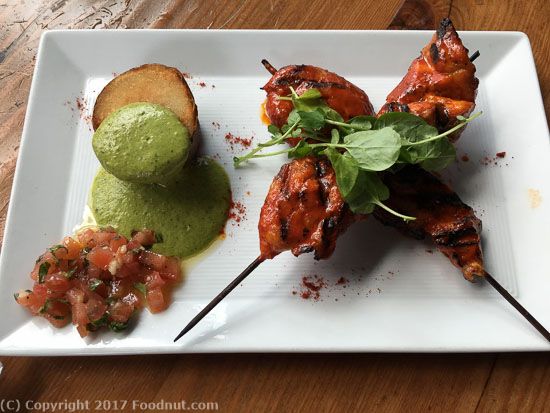 1430 Mt. Diablo Blvd.
"Il Fornaio Walnut Creek offers elegant private and semi-private dining space along with a wide range of specialized menus and services to match our authentic, award-winning Italian cuisine. Our experienced staff will work closely with you to create a memorable event for you and your guests."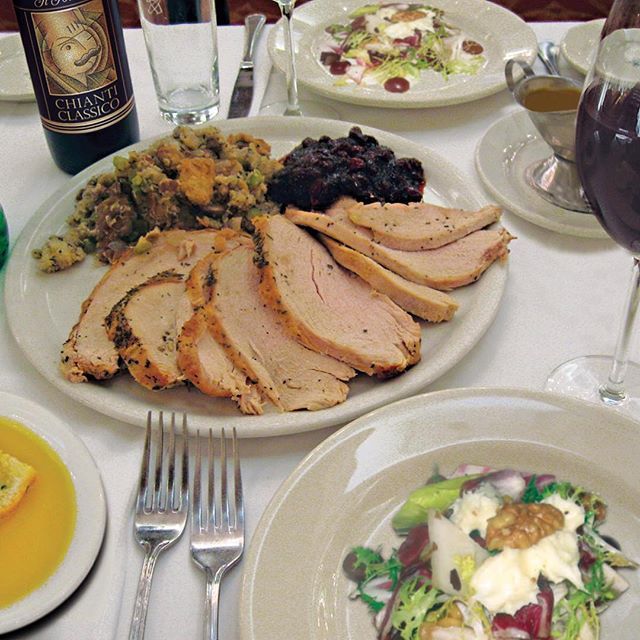 1358 N. Main St.
"This homey dining room decor allowed for the use of plates and catering platters from estate sales and swap meets and as well as keeping waste out of the trash bin. It gives the added feeling of dining at home with family. At Main Street Kitchen, you are like our family, and with family, it doesn't matter if they match, but simply look good."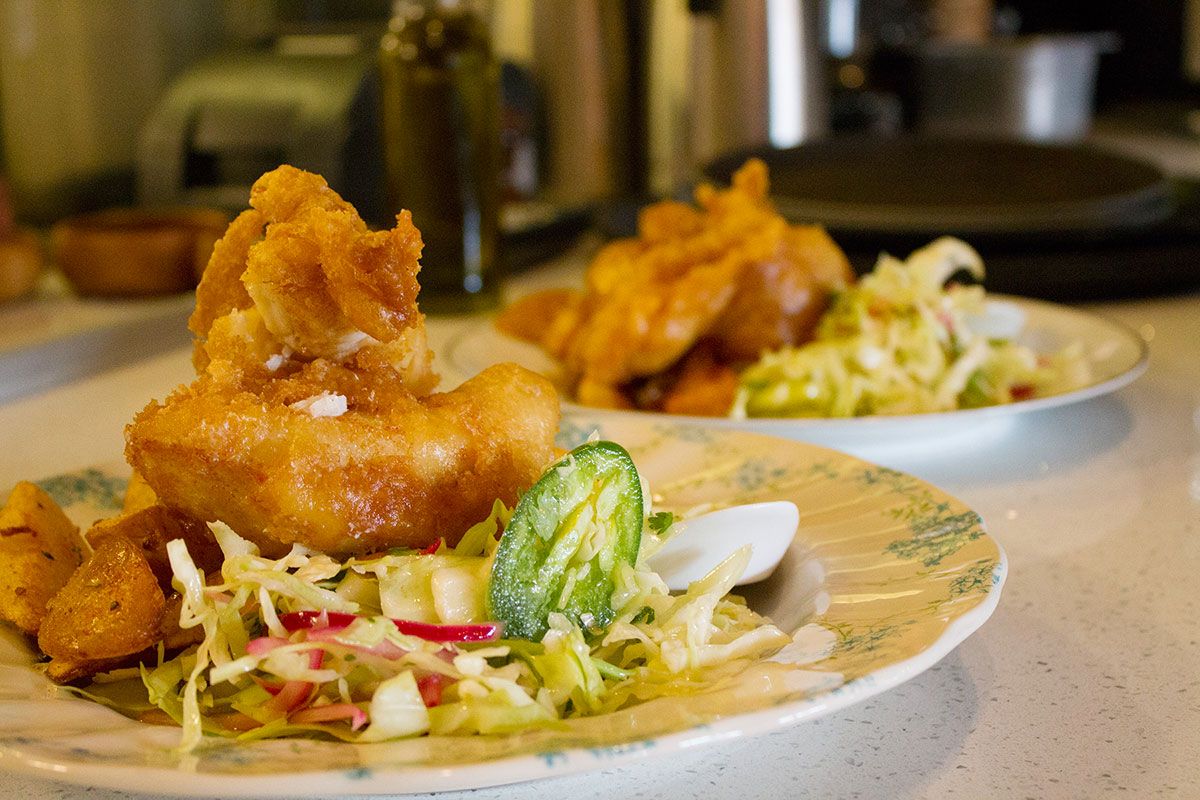 1532 N. Main St.
"It is this celebration and feeling that we at Opa! want to bring to you. We pride ourselves on providing fresh, homemade foods that we can all afford and enjoy. All of our meals are prepared daily in the homemade traditions and spirit of our Greek families."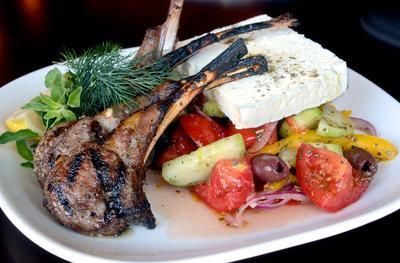 1665 Mt. Diablo Blvd.
"We pay special attention to health and cleanliness because customers are like our own extended family. We believe that good and tasty food come from excellent recipe as well as excellent quality ingredients..2016 Best of East Bay Restaurants"

1548 Bonanza St.
"Over The Top BURGERS & SANDWICHES..Our sides are legendary, and no-holds barred. Signature dishes like our Banh Mi Fries & Bacon Mac & Cheese will have your taste buds thanking you later. "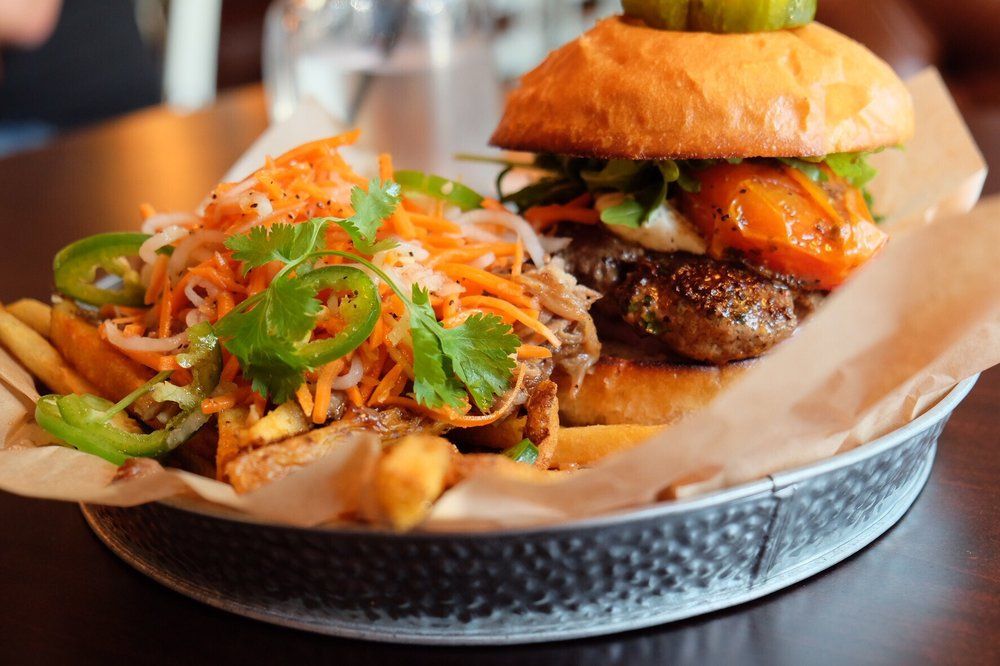 1320 Locust St.
"Behind each veggie-filled dish is a story that starts long before that first bite. It all begins with like-minded people we love—those who go the extra mile to grow the best ingredients out there. Once those fresh ingredients reach our kitchen, we take our time to make each dish right."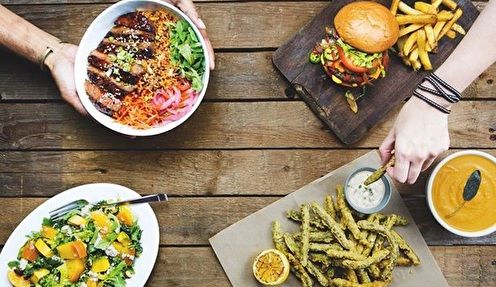 Enjoy! 🥗🍔🌮