🎄 Holiday Events Happening Near You🎄
Walnut Creek
Walnut Creek on Ice at Civic Park. Open 12-8pm weekdays. 12-11pm on weekends. "Get your groove on with a pair of ice skates at Walnut Creek on Ice, brought to you by the Walnut Creek Chamber of Commerce & Visitors Bureau and Walnut Creek Downtown."
Holiday Parade of Lights & Tree Lighting at Broadway Plaza. Thursday November 30th from 6-9pm. "Music and festivity will fill Broadway Plaza with the return of a holiday tradition - The Parade of Lights, Retailer Open House & Community Tree Lighting!"
Seasonal Wreath Workshop at the Bedford Gallery at Lesher Center. On Saturday, Dec. 2 at 1pm. "Each participant will leave with one seasonal wreath to decorate your home. Let's get fresh, fun, and festive!"
The Holiday Stroll at Main Street & Locust Street. On Friday, Dec. 8 from 5-9pm. "Featuring Merchant Open Houses, extended shopping hours, caroling, live music, and more!"
Annual Holiday Faire: 10 am-4 pm Nov. 25-Dec. 10, Shadelands Ranch. Shop for handcrafted items and gifts from dozens of vendors in the historic Walnut Creek house.
Light One Candleat 7 pm on Dec. 1. At the Walnut Creek United Methodist Church. Presented by Tapestry Handbell and Vocal Ensemble.
Carols and Lullabies at 4 pm on Dec. 3rd. Mt. Diablo Unitarian Universalist Church. Featuring "Christmas in the Southwest" with harp, guitar, marimba and more.
'Twas the Opening Night Before Christmas: Dec. 8-10 at 425 Castle Rock Road. "Twas is a story about the magic of putting on a pageant during the Holiday season."
The Day Shall Dawn – Holiday Concert: at 7:30 pm on Dec. 11 at the Walnut Creek Presbyterian Church. Chorale, chamber ensemble, youth choirs and orchestra.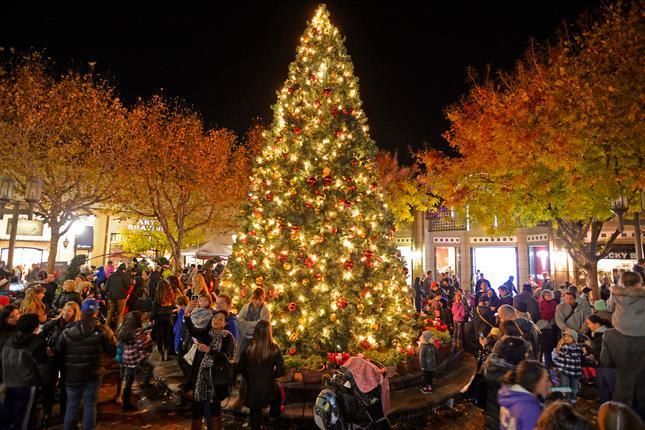 Alamo
Alamo Tree Lighting on December 3rd from 4:30-6:30pm. At Andrew H. Young Park.
Alamo Menorah Lightings from 5-6 pm on Dec. 13 at the Alamo Plaza Shopping Center. Menorah lighting, music, latkes, doughnuts and family fun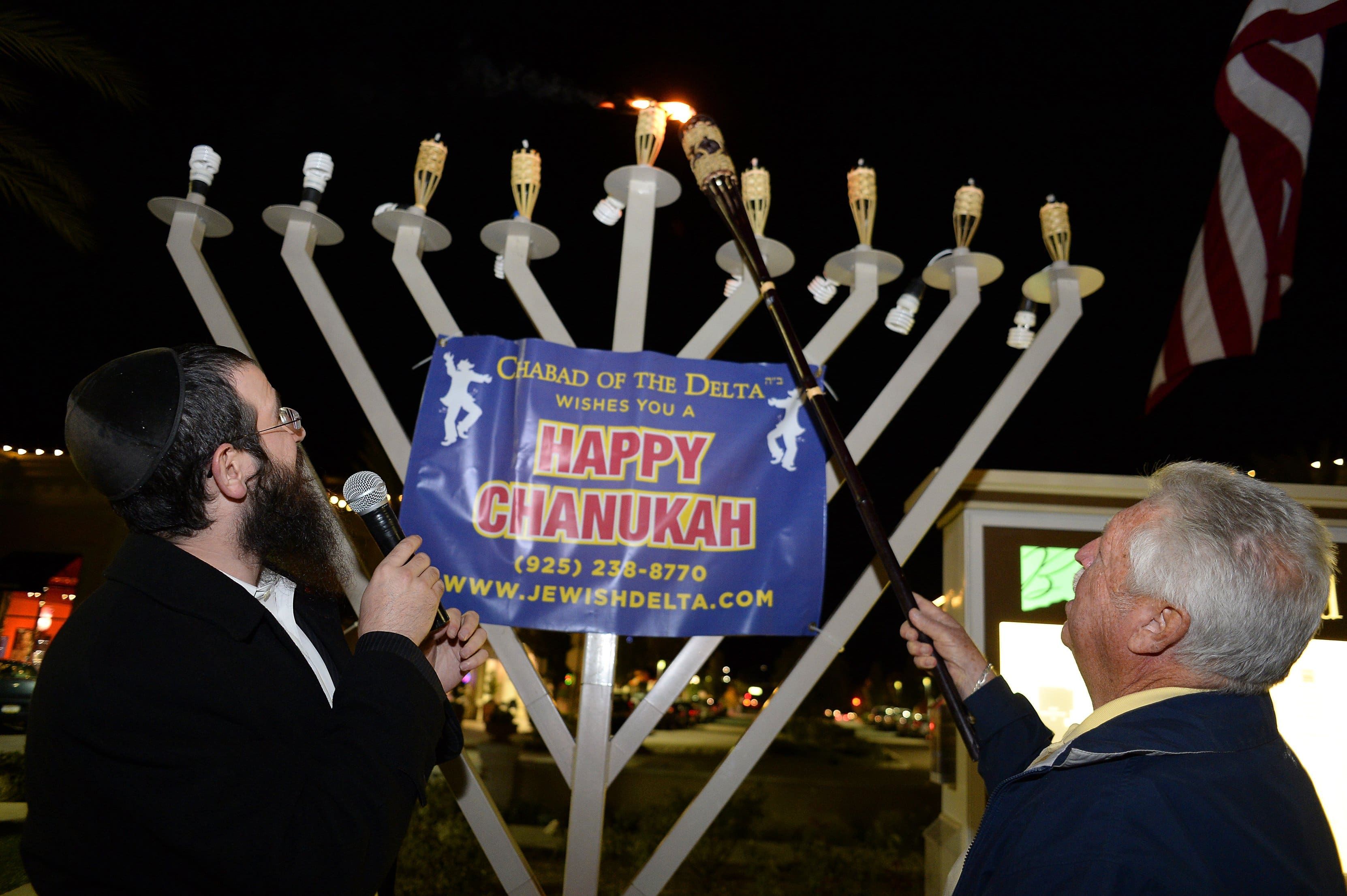 Clayton
Annual Christmas Tea with Mrs. Claus and Santa 11 am – 2 pm on Dec. 9. Endeavor Hall.
Christmas tree lighting & Santa's arrival at The Grove at 6100 Main Street. On Dec. 2 at 6pm. "Meet for holiday carols at The Grove followed by arrival of Santa Claus. Then march down Main Street where Santa lights tree."
Hospice Tree Lighting at Concord John Muir Hospital Parking Lot, at 5:00 pm. on December 19th
Concord
Ayers Elementary School Holiday Craft and Gift Fair at 9 am-2 pm on Dec. 2. 30 tables of vendors, unique crafts. Raffles.
Historic Galindo Home Holiday Tours from 1-4 pm in December. At1721 Amador Street. Visitors can tour the 10 rooms, including two parlors and a formal dining room and see 15 original pieces of Eastlake furniture all decorated for the holidays.
Tree lighting, Mayor's Sing-Along at 4 pm on Dec. 2, Todos Santos Plaza. School choirs, community entertainment on stage, carriage rides, traditional tree lighting, holiday sing along.
What Sweeter Music – A Festival of Lessons and Carols at 7:30 pm on Dec. 2. At St. Bonaventure Catholic Church. Story of Christ's birth told through scripture lessons, choral arrangements of carols. Listen to 30-plus voice ecumenical choir, join in on favorite carols.
Super Holiday Boutique from11 am-3 pm on Dec. 3. At Centre Concord. One-of-a-kind holiday gifts and stocking stuffers. Free holiday arts and crafts activities allowing kids to make keepsake presents.
Tree Lighting, Mayor's Sing-Along and Santa's Grand Arrival on Dec. 2, Todos Santos Plaza, at Willow Pass Road and Grant Street. 4 p.m. Santa's arrival with onstage entertainment by school choirs at 5 p.m. and holiday sing-along, followed by tree lighting.
Gingerbread House Boutique from 11 am-5 pm on Dec. 9th & 10th. At 1721 Amador Avenue. Handcraft vendors, artisans and art, edible treats, gifts.
Live Drive-Thru Nativity from 6-9 pm on Dec. 15-16, Bethel Baptist Church.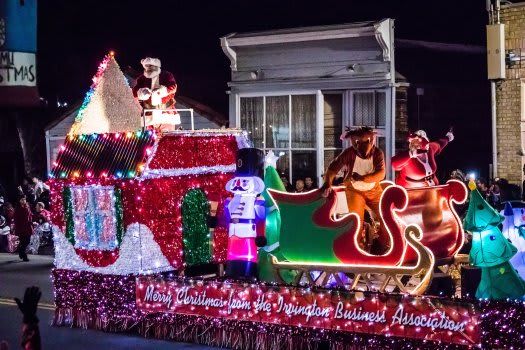 Danville
A Homemade Holiday From 4-5:30 pm on Dec. 7. At Danville Community Center. "A holiday workshop for tweens, ages 8-12 to create homemade gifts. Refreshments will be served.
Lafayette
A Civil War Christmas An American Musical Celebration on Nov. 30-Dec. 16, Town Hall Theatre Company. Featuring hymns and carols of the period.
It's a Wonderful Life in Lafayette from 4-6:30 pm on Dec. 1, At Plaza Park. "Fun, family-friendly celebration – tree lighting, live music, community sing-a-long, crafts — and this Santa's "sleigh" is Lafayette's historic fire truck, Old Betsy!"
Santa's Bag Boutique on Dec. 2 from 9:00am-5:00pm at Lafayette Community Center. "A Lafayette Tradition for Over 25 Years! Featuring Handcrafts from 60+ Artists"
Moraga
Saint Mary's College Chamber Singers and Glee Club Holiday Concerts at 8 pm on Nov. 30 and Dec. 2. Carol-singing and holiday-themed music fills the chapel, as internationally acclaimed choirs welcome the season.
Live Nativity from 5:30-8 pm on Dec. 2. At Moraga Valley Presbyterian Church. Members of the community take on the roles of Mary and Joseph, the three Wise Men, shepherds, Roman soldiers and angels. Additional activities, music and refreshments in Fellowship Hall. The Sanctuary will be open for prayer and reflection.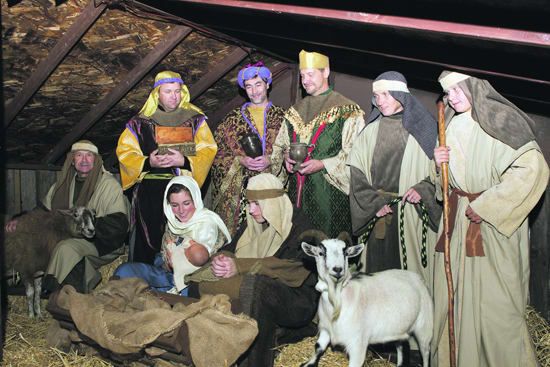 Oakland
Oakland Ballet Company with The Nutcracker at the Paramount Theater in Oakland. From December 23-24th. "Make your holidays extra special. Celebrate the season with Oakland Ballet at one of our special Nutcracker season events!"


Pleasant Hill
Carols and Lullabiesat 8 pm on Dec. 1st. At St. Andrew's Presbyterian Church. Featuring "Christmas in the Southwest" with harp, guitar, marimba; and more.
Super Holiday Boutiquefrom 10 am-2 pm, on Dec. 2. At Pleasant Hill Community Center. One-of-a-kind holiday gifts and stocking stuffers.
Christmas by Candlelight At 6:30 pm on Dec. 2. At Faith Lutheran Church. Presented by Tapestry, a vocal and handbell ensemble. Enjoy the joy of a Tapestry performance while being pampered with a pre-performance sherry hour, a gourmet catered dessert during the performance, and a wine raffle.
Diablo Valley College Art Department Holiday Studio Sale: 10 am-5 pm on Dec. 4th and 5th. At Diablo Valley College, Art Department Building.
San Ramon
Bah Humbug! 5k Run and Walk at 9 am on Dec. 2. Run begins and ends at San Ramon Community Center at Central Park. The Bah Humbug! Is a chip timed race on a 3.1 mile flat, family friendly course. Come in costume. Costume awards give for: most grinch-like, best holiday spirit, and best group theme. Awards given to the first three finishers in each age division. Bring a can of food to be donated to the Contra Costa County Food Bank.
Glass House Museum Holiday Tours At 1 pm on Dec. 2. At Forest Home Farms. See a magical Victorian Christmas come to life on a special holiday tour of the Glass House Museum.
Fun on the Farm-Victorian Christmas Card 11 am -3 pm Dec. 9, Forest Home Farms, 19953 San Ramon Valley Road. Have a traditional holiday family experience including visits with our Victorian Santa and his reindeer, old fashioned ornament making, a puppet show, holiday entertainment and refreshments.
Impressions of the Nutcracker 4 and 7 p.m. Dec. 9, 1 and 3:30 p.m. Dec. 10; Dougherty Valley Performing Arts Center.
Holiday Concert at 3 pm on Dec. 16, San Ramon Community Center. Wide variety of holiday music and dance culminating with a special visit from Santa Claus.
Sing-Along Messiah San Ramon Arts Council's Sing-Along Messiah performance and four choral workshops for those wishing to practice.
Holiday Crafts On Dec. 15 from 3:30-4:30 at the Dougherty Station Library. "Enjoy a holiday treat and make a special holiday card for a special someone!"
Fun on the Farm: Holiday on the Farm On Dec. 9th from 11:00am-3:00pm at Forest Home Farms. "Enjoy an old fashioned holiday gathering at Forest Home Farm Historic Park."
🎄⛄️❤️ Happy Holidays! 🎄⛄️❤️
Looking for more events? Email [email protected] for additional events!
Image credits to East Bay Times, The Mercury News, Lamorinda Weekly, Eventbrite, Mercury News