The Bachelor Free Cheat Sheet and Bracket!
It's about that time of the year for ABC's The Bachelor to start again! We are so excited for the 21st season with Nick!!
My friends and I love sitting around the TV with some yummy snacks watching The Bachelor. We are so excited to watch Nick finally find happiness with The One!! Our Monday nights just got fun again, and yours can too! Here is a break down of all the girls and a bracket to pick and choose your favorites. Compare with your friends throughout the season to find out who is the ultimate match maker in your circle of friends!
Think you have what it takes to pick Nick's Future Wife?!
Here we have attached a Cheat Sheet and Bracket for you to download for Free!!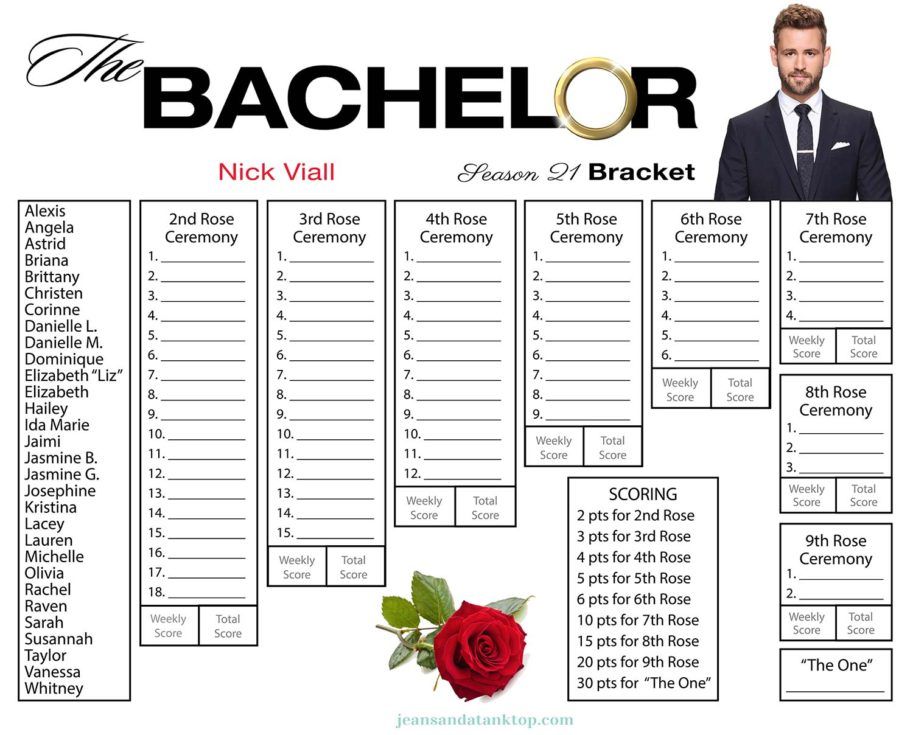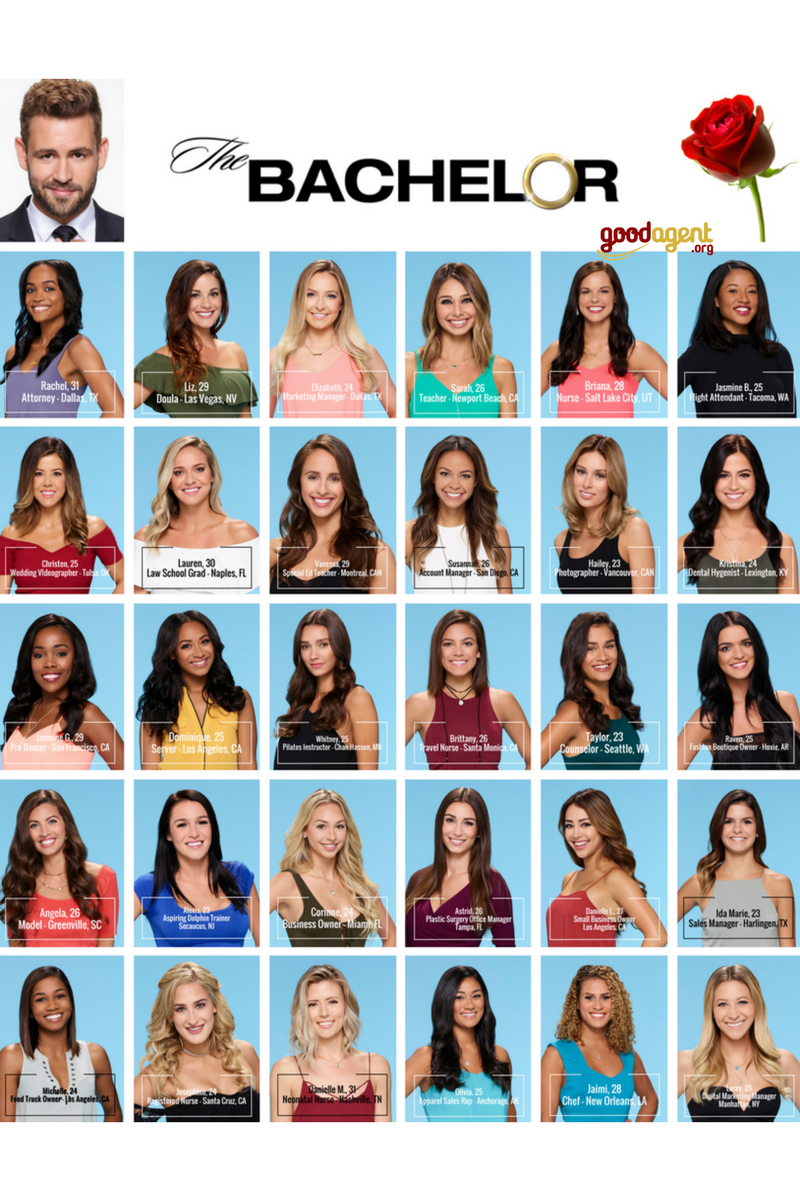 Thank you so much jeansandatanktop.com for providing this!
Feel free to share with all of Bachelor Nation! Here's to hoping that Nick finds his happily ever after!