🧡💚 Sips in the City 2019 💜💛
#GoodAgentsGiveBack
The Good Agent Team focuses on our 10 Core Values, which includes giving back to our community. Every time we close a deal with a client, we give at least 10% back to our community, which means our clients are helping to give back as well! Each month we put a focus on a non-profit, charity, volunteer opportunity, etc. that are local!
Rowan Branch is an organization we love and have been following for years. We have attended multiple of their fundraising events over the past few years & will continue to support them in the future!
The Rowan Branch has provided UCSF Benioff Children's Hospital Oakland with life saving devices in the NeoNatal Intensive Care Unit. We are so excited to be sharing more information about them! (keep scrolling for our video interview!!)
On October 19th we joined hundreds of people on the Ohana floor of the new Salesforce Tower, to raise money for UCSF Children's Hospital. Many local business's donated baskets for a silent auction, as well as a paddle auction! When you raise your paddle, 100% of your gifts will be donated to fund leading edge, lifesaving Pediatric Cardiology equipment. Last year, the Cardiology team treated over 7000 patients and performed 75 cardiac operations, nearly 100 catheterizations and more than 8500 echocardiograms (heart ultrasounds) for children of all ages.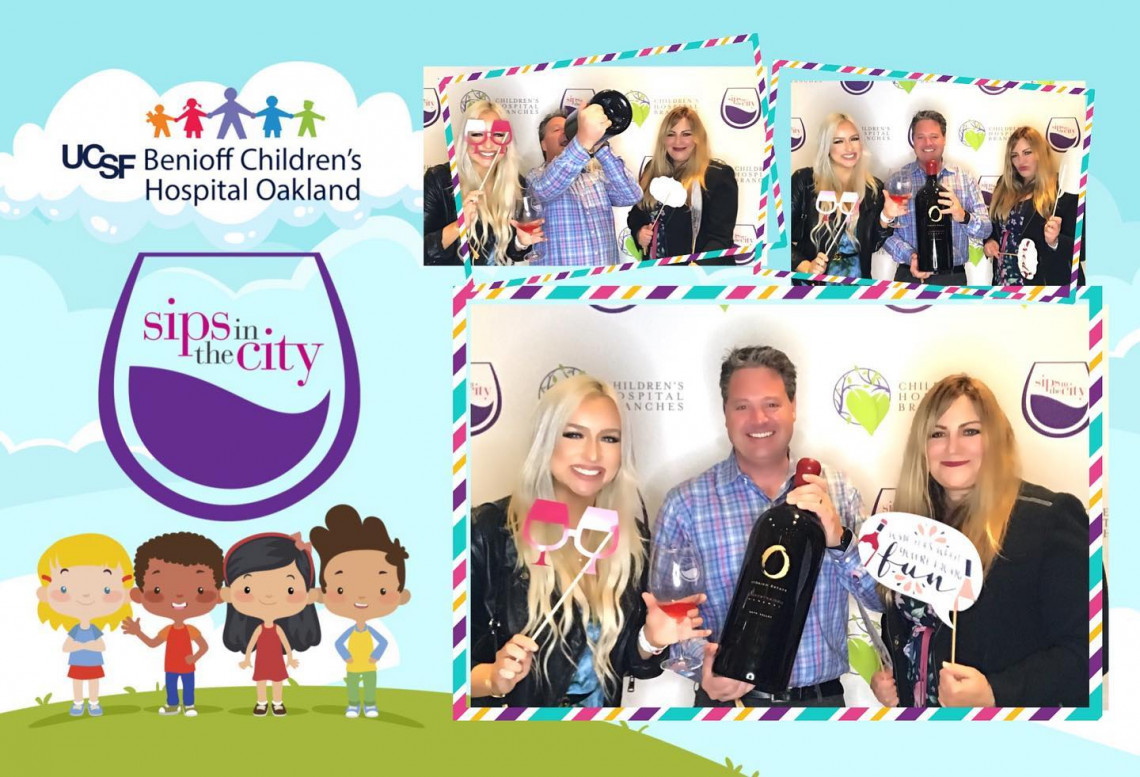 Background Information: 'Established in 1952, Rowan Branch is part of the non-profit corporation, Children's Hospital Branches, Inc. A diverse group of hard-working and fun-loving women striving to serve the UCSF Benioff Children's Hospital Oakland.'
Who They Are: 'Rowan Branch is comprised of approximately 23 members who reside primarily in the Alamo and Danville areas of Contra Costa County (but we welcome members who are hospital supporters from all over Contra Costa and Alameda Counties). All our members are volunteers and we have no paid staff or professional services whatsoever so we can maximize the benefit of our fundraising efforts.'
What They Do: 'We produce fundraising events annually to support our cause. An afternoon event called a Shopping Spree where 150-200 women shop our 15-20 vendors who donate 20% of their sales to the hospital and have lunch too! And a Gala Des Enfants, a fun filled evening extravaganza with dinner, dancing and fundraising activities including our Fund-A-Need (FAN) paddle raise which is held at both events!'
They have consistently raised over $200,000 for the Hospital!

How to Donate: Attend one of their annual fundraising events! You can also give a donation on their website (tax deductible)
Watch The Good Agent Team interview with Beth Lowe!
How to contact Rowan Branch:
Email [email protected]
Call (510) 428-3355
Send a message on FB: @RowanBranchORG
Visit RowanBranch.org
Additionally, if you make a donation we would love to match it! So please let us know if you make any kind of donation 😊
Thank you for taking the time to learn more about Sips in the City!