Walnut Creek's Trinity Center and their Covid 19 Relief Initiative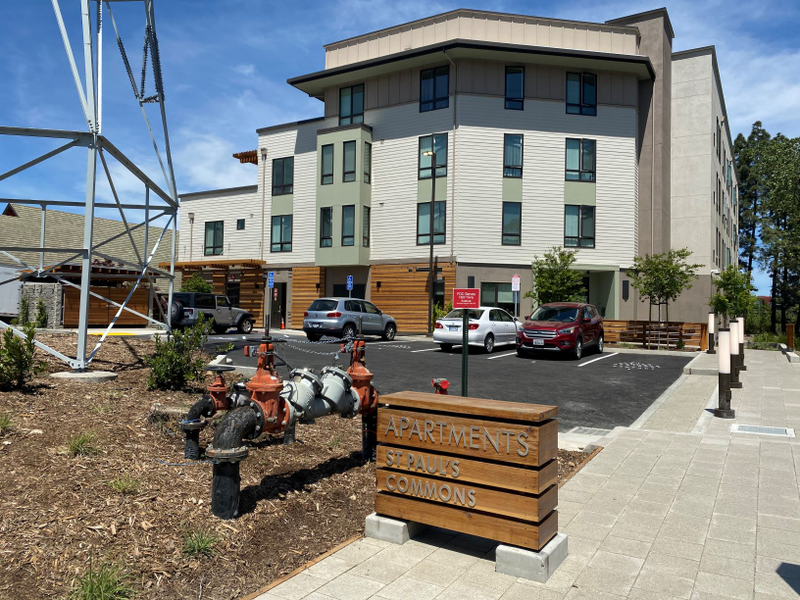 Walnut Creek's Trinity Center and their Covid 19 Relief Initiative
Travis Credit Union is matching donations up to $20,000 through September 30th!
Trinity Center serves people who are homeless and those experiencing poverty. The Center is an opportunity for community and a safe place off the street.
Imagine that you are homeless. You may have a job, but don't make enough to pay the rent. Money is tight, food is scarce and you are discouraged.
Trinity Center Welcomes you with Hope.
100% of your contribution goes to the cause and the community!
The Travis Credit Union Foundation is unique in that we maximize every cent of your donation and achieve 100% impact in your community.
It will directly benefit the community.
We are creating a win/win situation for those who donate and for those who benefit from your generous contributions. When you give to the Foundation, your funds stay local in the communities you care about. What is your return-on-investment? Financially literate communities have lower crime rates, higher property values, thriving businesses and healthier, happy people.
Make a one time gift or make monthly contributions.
Trinity Center's Vision:
A community that cares for its homeless people with compassion and provides a place of safety, friendship and dignity. A place where everyone has the opportunity for abundant life; a place where everyone knows my name!
Trinity Center's Mission Statement:
Trinity Center's mission is to be the doorway to opportunity for homeless and working poor people. We give care and hope to each one through supported access to services and resources. We invite everyone to participate in our mission.
Trinity Center offers a Safety Net of Basic Human Services, including:
Breakfast & hot lunch

Showers, Laundry, Clothing

Mail and Telephone Access

Case Management & Referral Services

Substance Use, Mental Health & Support Groups

Help with benefit applications


We Love What We Do.
Whether you are a Buyer, Seller, or an Investor, we are dedicated to you and your personal goals the entire way. When purchasing or selling a home, our knowledge and experience is a clear advantage to our clients. We take great responsibility in providing our clients with accurate and up-to-date information together with a skilled analysis and the critical information they need to know in making a sound decision about their real estate purchase.