Welcome Ava to the GoodAgent Team!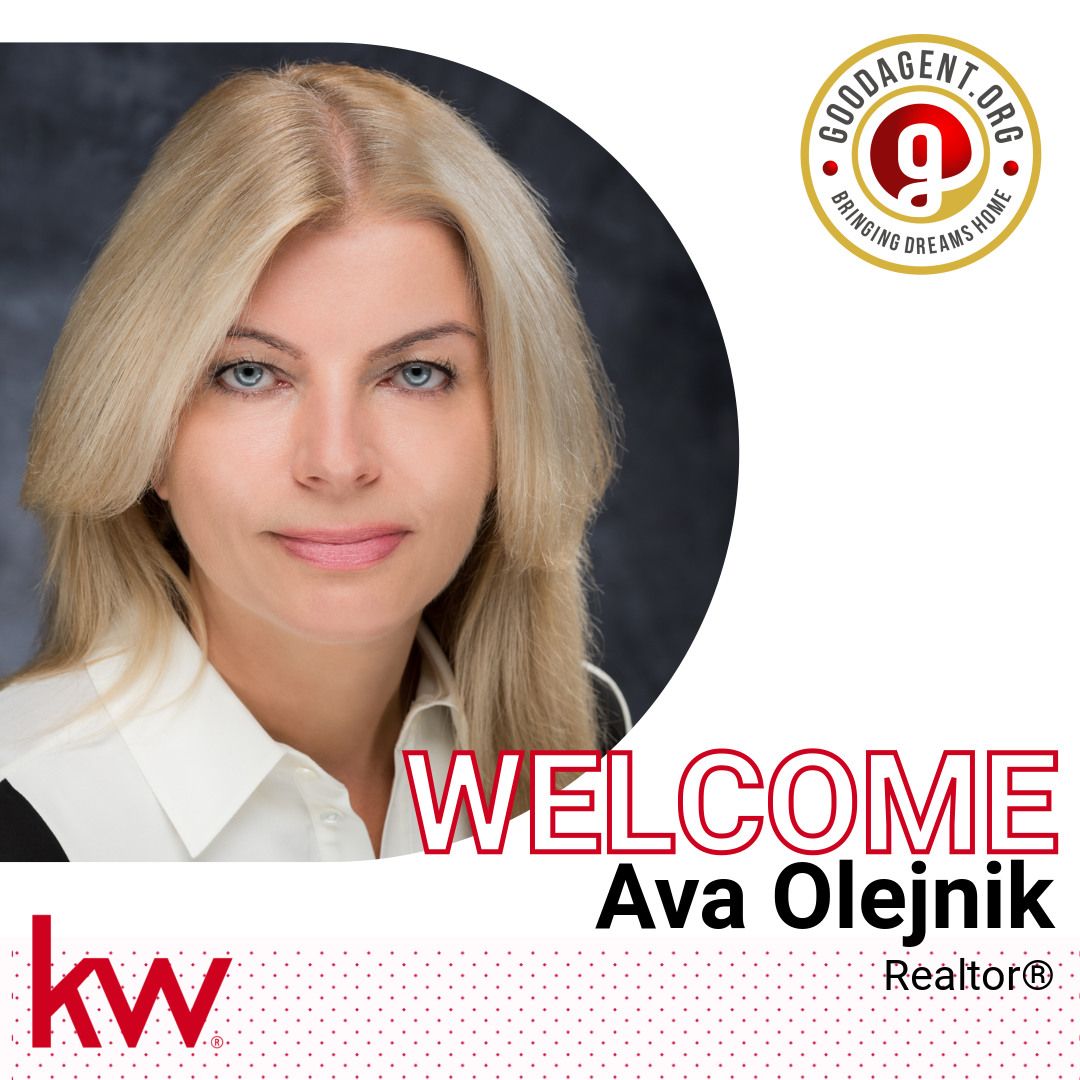 Ava Olejnik has joined forces with the GoodAgent Team!
Ava brings a hard-working mentality, a passion for helping others, and her international perspective to the GoodAgent Team! Ava is Originally from Poland, where she received her Master's degree in Finance and Banking- Wow! We are grateful to be in business with Ava!
Ava brings her international perspective, passion, dedication and vast business background to the Bay Area real estate market. Originally from Poland, received her Master's degree in Finance and Banking in 1998 from School of Insurance and Banking in Warsaw. Has over 15 years experience in financial planning and analysis, investments valuation, and risk management. Her international business exposure and experience includes having worked for Ernest and Young, an international CPA and consulting firm and PG&E. She transferred this wealth of information to the real estate market.
Buying or selling a house is one of the most important decisions you will make. Ava will be there for you every step of the way as a trusted advisor to guide you through the process, listen to your needs of what looking for, and ensure your vision of buying or selling a home becomes a reality. Her friendly, outgoing, down to earth and straightforward style will ensure you get the best service in finding the right home for you. She enjoys a challenge and her passion and commitment to her clients are the most important aspects of her career. Integrity, passion, dedication, commitment, hardworking...those have been Ava's guiding principles and that's what you will get when you entrust her with your home decision.
Ava is an avid runner and will find her on the various Bay Area trails getting her morning or evening run, rain or shine. Recently completed a 26-mile California International Marathon. Will also find her cheering the joy of her life, her 16 year old son, during motor cross races or taking him on surfing outings riding the CA and Hawaiian waves. Ava truly believes in embracing life and following your passion...has passed this on to her son...her son has been riding motocross bikes since the age of five and has won several competitions. Most recently first place at the Friday Night Motocross at Sacramento Raceway. Ava also believes in giving back to the community, and will find her volunteering for the various Polish organizations and Polish School in the Bay Area.
Welcome to the family, Ava!